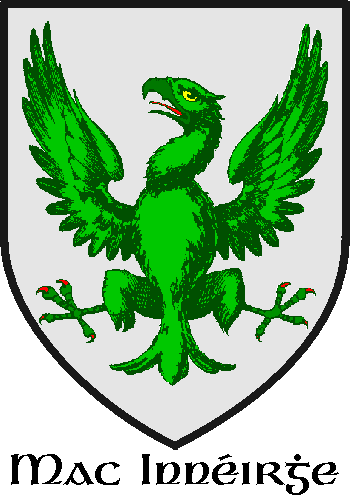 Get this crest printed on...
MCHENRY Family History
Recorded as McHenry, McEnery, McEniry, McHendry, McKendrie, McKendry, O' Henry, O'Henery, Henery and Fitzhenry, this is a Gaelic surname. It derives from either Mac Eanraig in Scotland or Mac Einri, O' Hinnerighe, and the Norman FitzHenry in Ireland, but ultimately all from the pre 6th century Germanic personal name Heim-ric translating as Home-power. Over the centuries the personal name spread to France and Normandy and as Henri was introduced into England by the Norman-French at the Invasion of 1066. In time this spelling spread to both Scotland and Ireland, where in due course it developed its own local forms. In Ireland the surname is associated both County Wexford in the East and about as far away as possible at County Limerick in the West...