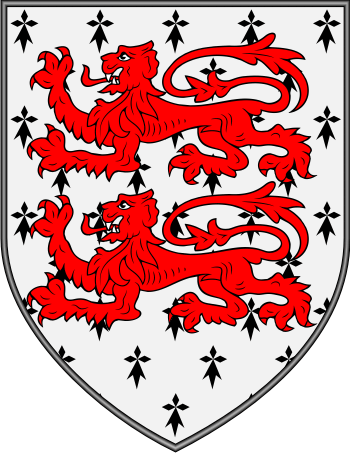 Get this crest printed on...
MCTIERNAN Family History
Recorded as O'Tiernan, MacTiernan, McTiernan, and Tiernan, this notable surname is Irish. It derives from the Old Gaelic name MacTighearnain, meaning the son of Tierna, a name meaning lord or master. Traditionally, Irish family names are taken from the heads of tribes, revered elders, or some illustrious warrior, and are usually prefixed by "Mac", denoting "son of", or "O", grandson, male descendant of. Two separate septs of MacTiernan arose independently in Ireland, the first belonged to the Ulster county of Cavan, and were a branch of the great O'Rourkes, styled Lords of Breffny, whose chieftains ruled territory in Counties Cavan and Leitrim...