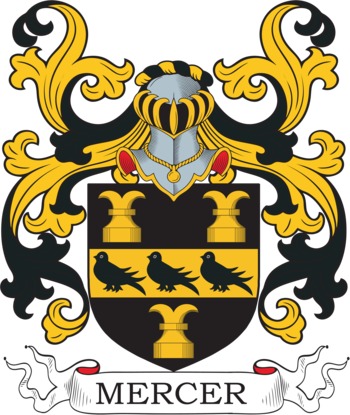 Get this crest printed on...
MERCER Family History
Although it is of early medieval French origin, this is an English and Scottish occupational surname for a trader, or merchant. It derives from the Old French word "mercier" or "merchier", from the Latin "mercarius", as agent derivative from "merx, mercis", merchandise. The word may have been introduced by the Normans after the Conquest of 1066. During the Middle Ages the term was used particularly of someone who dealt in textile fabrics, especially the expensive and luxurious types of cloth such as silks, satins, and velvets.