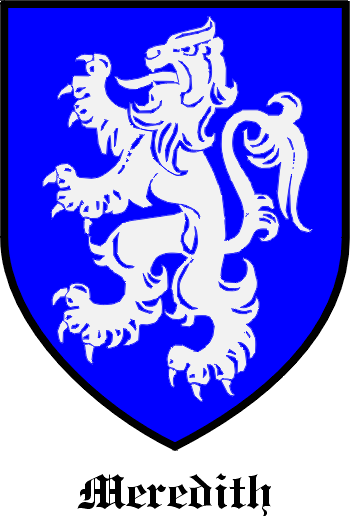 Get this crest printed on...
MEREDITH Family History
Recorded as Meredith, and variants such as Merdue, Mordue, Merriday, Merredy and Merridew, this is one of the most famous and original names of Wales. It describes a descendant of Margetud, king of Dyfed in the 7th Century. The elements of the name derive from Olde Welsh and translate as great chief. As a personal name the origins are lost in the mists of time but it is certainly pre Roman, however the modern use of the name is commonly taken from Merdydd ap Bleddyn, prince of Powys who died in 1132. Other recordings include Richard Meredith, Lord Deputy of Ireland in 1584 - 1594, whilst Sir William Meredyth was First Baron Meredyth (1802 - 1873) in the peerage of Ireland, M...