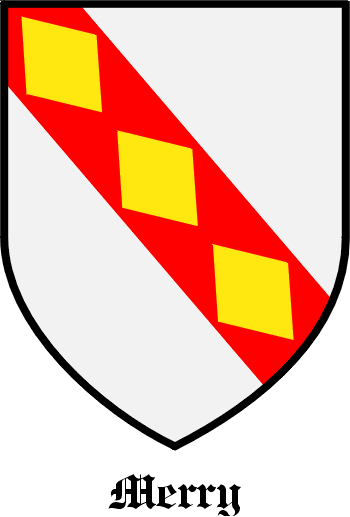 Get this crest printed on...
MERRY Family History
This lovely English medieval surname recorded in the spellings of Merry and the patronymic Merrison and Merrisson derives from the Anglo - Saxon pre 6th century word 'myrige'. As such it was originally either a personal name of endearment, or perhaps a nickname given to either a person of honest character or a professional clown or jester. It is also possible that given the robust nature of the humour of the Middle English period that the name could mean the reverse! Humour at the time was very robust, a good example being 'Little John' of Robin Hood fame, the largest man in the company...