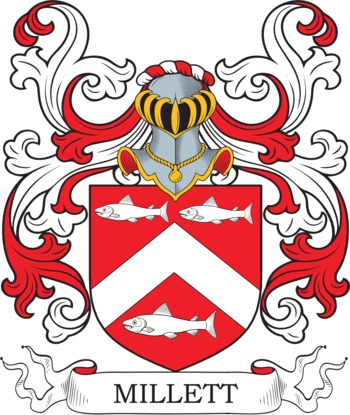 Get this crest printed on...
MILLETT Family History
This interesting name has two possible origins, the first and most likely to be applicable to bearers of the modern name is from an early medieval English and French metonymic occupational name for one who grew or sold Millet or panic grass, a millet-like grain for animal feed. The derivation is from a diminutive form of the Olde French word 'mil', from the Latin 'miluim', Millet. The second possible origin is also French and introduced by the Normans after the Conquest of 1066, and is a diminutive form of the personal name 'Milo' or 'Miles', thought to be a Germanic equivalent of the Slavic element 'mil' meaning 'mercy'.