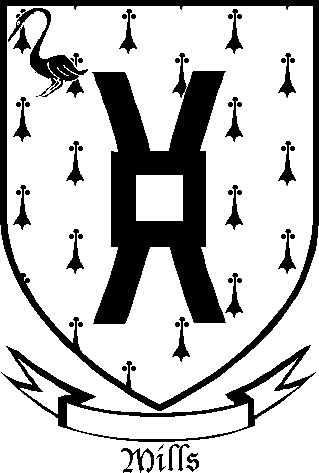 Get this crest printed on...
MILLS Family History
This name is a medieval English or Scottish topographical surname, given originally to someone who lived near a mill, and is derived from the Middle English "mille, milne", mill, a development of the Olde English pre 7th Century "mylen(e)", itself from the Latin "molina", a derivative of "molere", to grind. The final "s" indicates a patronymic, i.e., "son of". The surname gradually came to be used as an occupational name for a worker at a mill, and indeed sometimes for the miller himself, a respected and important position in medieval communities, where the mill was a central part of the settlement...