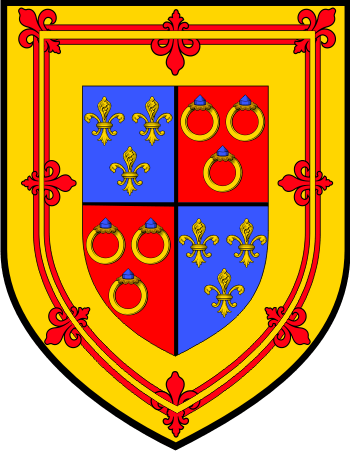 Get this crest printed on...
MONTGOMERY Family History
This is one of the most distinguished Anglo-Scottish surnames. It is of French locational origin from the ancient castle of Saint Foi de Montgomery in the diocese of Lisieux, Normandy, or from St. Germain de Montgomery in Calvados. The name is first recorded in England in the latter half of the 11th Century, (see below). Roger de Montgomery, a Norman nobleman who took part in planning the Invasion of England in 1066, was created Earl of Arundel and granted vast estates in Sussex circa 1067. He obtained the earldom of Shewsbury in Shropshire in 1071. The former county of Montgomeryshire in Wales received its name from the Norman territory, the component elements being the Old French "mont", a hill, plus the Germanic personal name "Gumaric", meaning "man-power"...