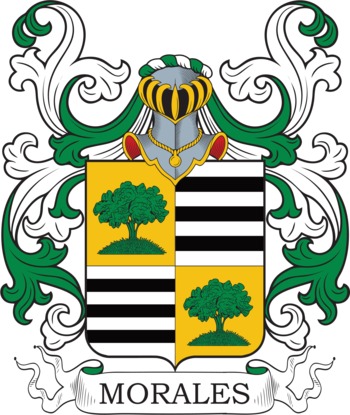 Get this crest printed on...
MORALES Family History
This unusual and interesting surname is of Spanish origin, and is a topographical name for someone who lived by a blackberry or mulberry bush. The derivation is from the Spanish "mora", mulberry, blackberry, from the Latin "morum". There are several places named with this word, and the surname may also be locational from any of these. Topographical surnames were among the earliest created, since both natural and man-made features in the landscape provided easily recognisable distinguishing names in the small communities of the Middle Ages, and locational surnames were originally given to local landowners, and the lord of the manor.