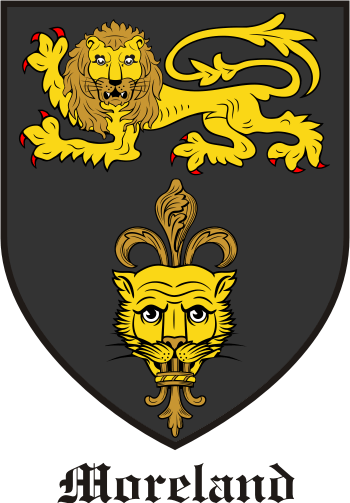 Get this crest printed on...
MORELAND Family History
Recorded in many forms as shown below, this is an Anglo-Scottish surname. It is either a locational name from any of the various places called Moreland, notably in the Borders region and in the former county of Kinross, or a topographical name for "a dweller on moor-land". This is from the pre 7th century Olde English "mor" meaning a marsh or fen, and "land". The surname dates back to the mid 13th Century, (see below), and other early recordings include Henry atte Morlonde in the Subsidy Rolls of Sussex in 1296, and William de Moreland in the Tax Subsidy olls of Yorkshire in 1327...