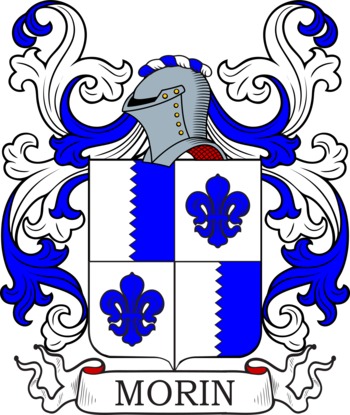 Get this crest printed on...
MORIN Family History
This is a very confusing surname. As O'Morahan, O'Moran, and Morahan, it is clearly of Irish origins, but as Moran, Morin, and Morain, which are also recorded in France, Ireland and England, it can be from any otf those countries. Taking Ireland first, the modern spelling originates from the pre 10th century Olde Gaelic O' Murchain, (the son of the descendant of Murdoch), and in the forms above has been very popular in counties Offally and Kildare since at least 1659 when it is shown to be the most numerous name in at least five baronies.