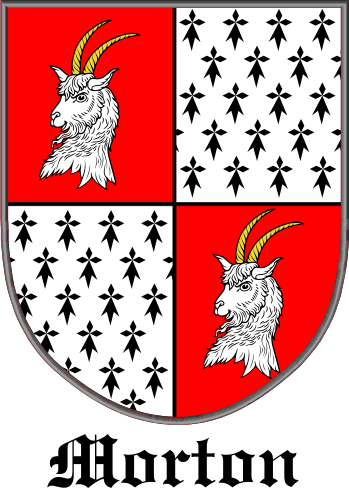 Get this crest printed on...
MORTON Family History
Recorded in several forms including Morten, Morton, Moorton, Mourton, Moreton, Mairtoun, and Mirton, this interesting surname can be either English, Scottish or Irish. In all cases it is a locational surname, and if Scottish it originates from the village of Morton in Dumfriesshire, of from Mryrton (now Morton) in Fife. If English, it is from any of over twenty such places called either Moreton or Morton in the various English counties such as Berkshire, Cheshire, Devonshire, Dorset, Gloucestershire, Northamptonshire, Shropshire and Staffordshire, and all variously recorded in the famous Domesday Book of 1086. If Irish, its antecedents are English, the nameholders being descendants of early settlers...