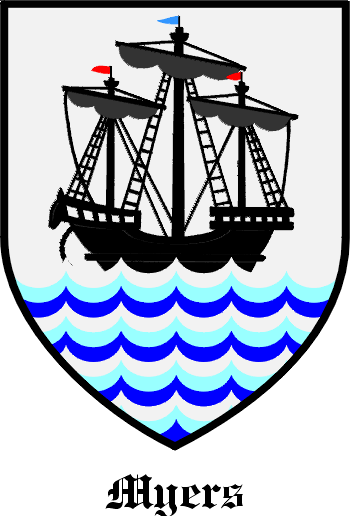 Get this crest printed on...
MYERS Family History
This interesting name is of early medieval English origin, and is one of the patronymic forms of the surname "Mayer", found as Mayers, Myers, Meyers and Miers, the "s" being an abbreviated form of "son of Mayer". The surname is an occupational or "status" name for a mayor, derived from the Middle English and Old French term "mair, maire", from the Latin "maior", greater, superior. In France, and in Scotland, where the surname is usually found as "Mair", the title denoted various minor local officials, while in England the term was normally used only of the chief officer of a borough...