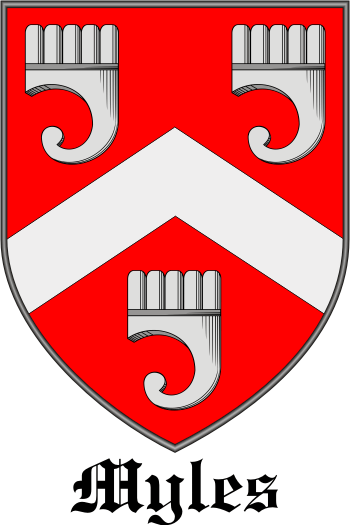 Get this crest printed on...
MYLES Family History
This interesting name is of French origin, introduced into England by the Normans after 1066 in the form Miles, thought to derive from the Germanic personal name Mild, itself possibly akin to the Slavic element "mil", mercy. In English documents of the Middle Ages, the name normally appears in the Latin form Milo, but the usual medieval form would have been Mile, so we assume that the final "s" must represent the possessive ending of "son of" or "servant of Mile". As a surname Miles is ambiguous, as the latin word for a soldier is "Miles". On June 25th 1553, Thomas Myles married Elisabeth Myllar in St...