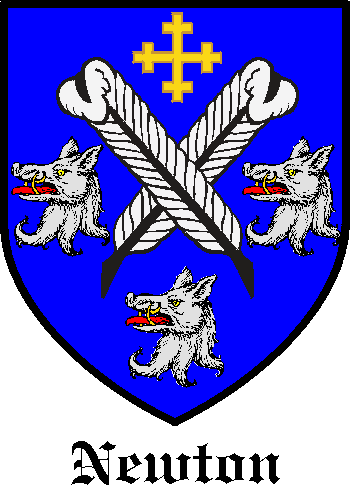 Get this crest printed on...
NEWTON Family History
This is a famous English surname of locational origins. There are believed to be eighty-three places called Newton or Newtown in England and Wales, and it is said that the place name appears in every one of the forty three English counties, except for Westmoreland and Rutland. The place name spelling and hence the surname does vary, and includes for instance the villages called Naunton, Newington, Newnton, Niton and Nyton, all in the south of England. All places however spelt share the same basic derivation and meaning, which is "new homestead or village" from the Olde English pre 7th century word "neowa", meaning new, and "tun", a settlement or village...