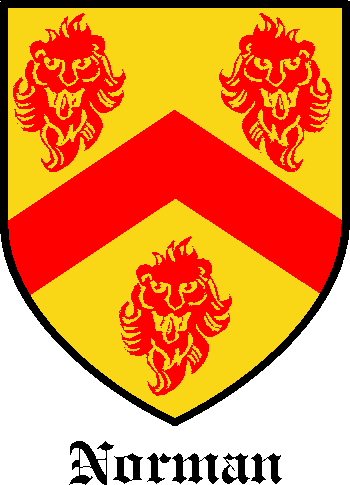 Get this crest printed on...
NORMAN Family History
This interesting name originated either as an ethnic byname for Scandinavian settlers in England, who came to be known as Northmen or Normen, from the Olde English "Northmann" (plural "Northmenn"), meaning "men from the North", or as a post - Conquest name for someone from Normandy in the North of France. The derivation in this case is from the Old French "Normand" or "Normant", a Norman. Many of these Normans were themselves originally of Scandinavian origin, which makes for an interesting re-introduction of the name into England. The personal byname Norman, with its Latinized form "Normannus", was recorded in the Domesday Book of 1086, and continued in popularity as a personal name throughout the subsequent Centuries...