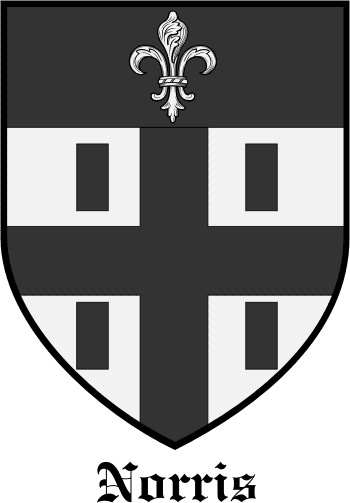 Get this crest printed on...
NORRIS Family History
Recorded in several forms including Noris, Norris, Norres, Norriss, Norrish, and dialectals such as Nares, Naris, and Nearise, this is an Anglo-French surname. It has three possible origins that have become intertwined over the centuries. The first and most generally applicable to modern-day bearers of the name is ethnic. It derives from the Norman-French pre 10th century word "norreis", meaning a northerner, or more pragmatically a Norseman or what we now know as a Viking. The dukedom of Normandy in France means the place of the North men, since it was settled by Vikings in the 8th century a.d. When the Norans invaded England in 1066, they were often fighting their own long lost relatives who were by then English...