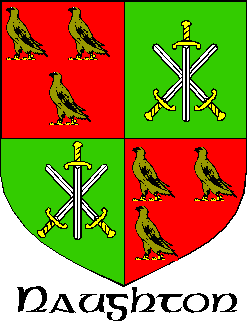 Get this crest printed on...
NORTON Family History
This ancient name, is of English locational origin from any of the several places named with the Olde English pre 7th Century "north" meaning north, plus "tun", a farm or settlement; hence, "north tun" i.e. a homestead or village north of another. These places include Norton in Hampshire, recorded as "Nortone" in the Anglo-Saxon Chronicle, dated 903; Norton (Staffordshire), entered as "aet Northtune" in the Anglo-Saxon Chronicle (951), and Norton in Cheshire, Durham, Somerset etc., written as "Nortune" in the Domesday Book of 1086 for those counties. The surname first appears on record in the late 11th Century. Other early recordings include: Leofwin de Norton (Lincolnshire, 1177), and Ralph de Norton (Yorkshire, 1273)...