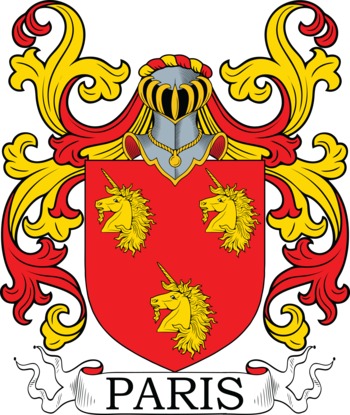 Get this crest printed on...
PARIS Family History
Recorded as Paris, Parrish, and Parish, there are at least three possible sources for this early medieval surname. The first is that it is locational, and as such describes either somebody from the French capital of Paris, itself a derivation from the Gaulish tribe of the "Parisii", or it maybe English from one of the villages called Paris, such as Paris, near Huddersfield, in West Yorkshire. The second possible origin is that it may derive from the rare medieval given name Paris, which could be associated with the Trojan prince of the same name.