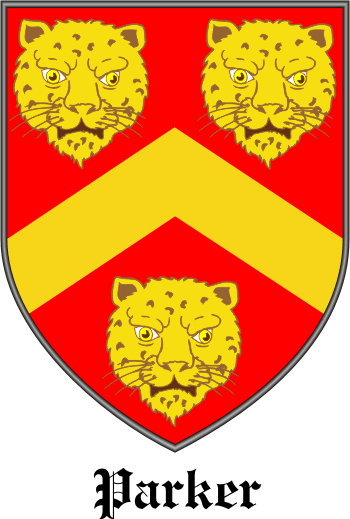 Get this crest printed on...
PARKER Family History
This great and noble surname is English. Borne by the Earls of Morley and Macclesfield; the Barons of Boringdon and Monteagle, and having more than sixty Coats of Arms, it is ultimately of French occupational origins. It described an official in charge of the extensive hunting parks of a king or wealthy landowner. The derivation is from the words "parchier" or "parquier" meaning "park- keeper". The surname was first recorded in Englnd in the latter half of the 11th Century following the 1066 Norman Invasion, and as such was one of the very earliest surnames on record. Only five percent of the entries in the great Domesday Book of 1086 show people having surnames, and this is one of them...