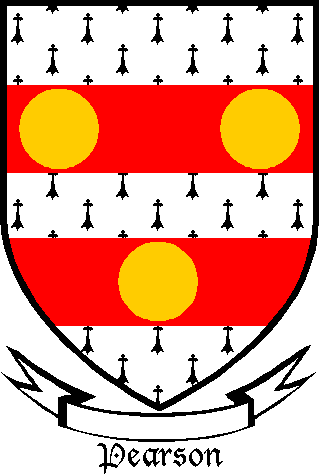 Get this crest printed on...
PEARSON Family History
This distinguished name is of early medieval English origin, and is one of the patronymic forms of the medieval given name Piers, itself the usual vernacular form of the male given name Peter. Piers was adopted by the English from the Old French "Pierre, Piers", introduced by the Normans after the Conquest of 1066; the Latinized form, "Petrus", is recorded in the Domesday Book of 1086. The name is ultimately of Greek origin, from "petros", rock, stone, and was very popular among Christians in Europe during the Middle Ages, mainly because it was the name bestowed by Christ (as a byname) on the apostle Simon bar Jonah; the name was chosen by Christ for its symbolic significance: "Thou art Peter and upon this rock I will build my Church"...