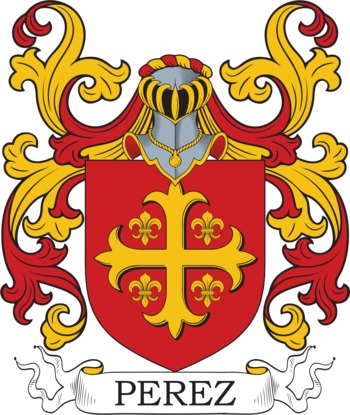 Get this crest printed on...
PEREZ Family History
Of all the surnames which derive from the saints and disciples of the Christian church, 'Petros' meaning 'The rock' has provided the world with the greatest number of both given names and the later medieval surnames. In their different spellings ranging from Peter, Pieter, and Pierre, to patronymics Peterson, Peters, Peres, Perez, Peers, and even the Armenian Bedrosian, to diminutives such as Poschel, Piotrek, Petrenko, and Pietrusska, there are estimated to be over seven hundred spellings. At least one form appears as a popular surname in every European country.