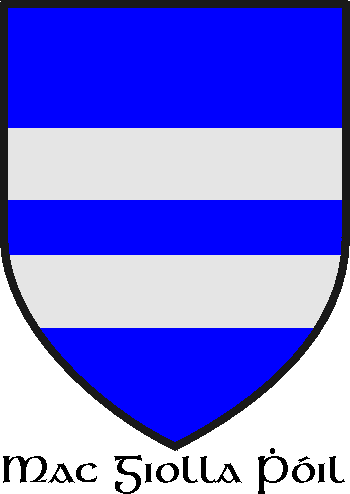 Get this crest printed on...
POWELL Family History
This interesting name has two possible origins, the first and most generally applicable to modern-day bearers of the name being from the early medieval Welsh patronymic form of the personal name "Hywel". In Welsh this was rendered as "ap-Howell" or "Hywel", meaning "son of Hywel", a male personal name popular since the Middle Ages in honour of the great 10th Century law-giving Welsh King. In time the two elements contracted to produce the name "Powell", which is first recorded in its modern form as Roger ap Howell, alias Powell, named in a lawsuit in 1563. The second possible origin of the surname is English and derives from a patronymic form of the given name Paul, meaning "small", from the Latin "paulus", and found in Langlands's "Piers Plowman" in 1367 as "Powel"...