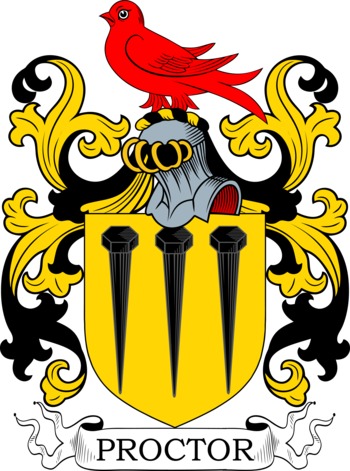 Get this crest printed on...
PROCTOR Family History
This interesting surname is of early medieval English origin, and is an occupational name for a steward, deriving from the Middle English "prok(e)tour", a contracted form of the Old French "procurateor", from the Latin "procurare", to manage. The term was used most commonly for an attorney in a spiritual court, but also of other officials such as collectors of taxes and agents licensed to collect alms on behalf of lepers and enclosed orders of monks. Variant forms of the surname, in the modern idiom, include Prockter and Procter.