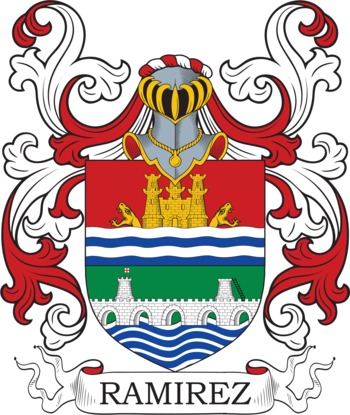 Get this crest printed on...
RAMIREZ Family History
This famous name recorded as Reinmer, Remer, Reijmers, Reymers, and the Spanish Ramirez and Remirez, is of pre 5th century German origins. It derives from the original given name 'Raginmari' consisting of the separate elements 'ragin' meaning wise or counsel, and 'mari' - famous. The reason why the name as 'Ramirez' is found in the Spanish peninsula, where it is one of the regions most popular surnames, is that in the year 410 a,d, the German tribe known as the 'Vizigoths' swept down from northern Europe, destroying as they went the Roman Empire which stretched down into Spain.