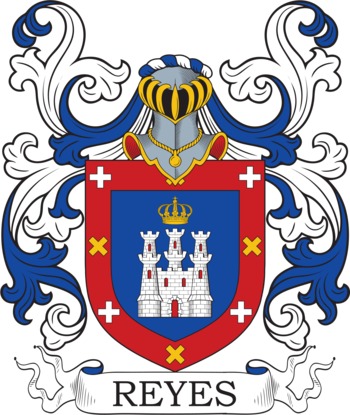 Get this crest printed on...
REYES Family History
There are several potential origins for this surname, recorded in this spelling in Spain, France and England. It is quite impossible to separate one from another, owing to the culture overlap in the past one thousand years. The most likely and popular explanation is that the name is a development of the original Roman (Latin) pre Christian 'rex' through the later 8th century a.d. Frankish-Norman 'rey' and meaning 'the king'. However if this was the case, then the name is either a nickname for a person who had a kingly manner, or more likely, one who played the part of a king in the many pageants and festivals which abounded in the 13th century.