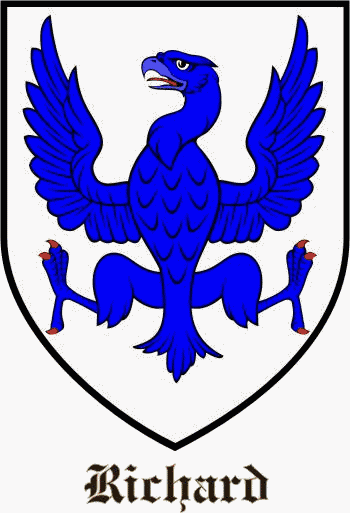 Get this crest printed on...
RICHARD Family History
This interesting surname is one of the patronymic forms of the male personal name "Richard", which is Germanic in origin and means "powerful ruler". The Old German name "Ric(h)ard" is composed of the elements "ric", power and "hard", hardy, brave, strong. The name is found occasionally in pre-Conquest Britain, but was popularized to a great extent by the Normans after the Conquest of 1066, introduced in the form of "Ricard". There are a great many variant surnames that were generated by the given name "Richard", including the patronymic forms Richards, Ritchard, Richardes, Ric(e)ards and Ricarde, which all mean "son of Richard"...