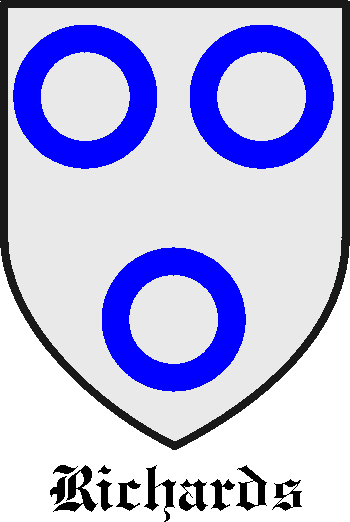 Get this crest printed on...
RICHARDS Family History
Recorded in over one hundred spelling forms ranging from the German Reichardt, Richardi, and Richar, the English Richard, the French Ricard, the Flemish Rickaert, and diminutives or patronymics such as Riccardi, Liccardi, Richards, Richardson, Richardeau, Rickertssen and many others, this ancient surname is of pre 7th century Germanic origins. Deriving from the twin elements of 'ric' and 'hard', and translating as "powerful ruler", the name spread throughout Europe in the early medieval period. It was no doubt considerably helped in its popularity by its meaning, but the greatest impetus to its success came in the 12th century with the legendary exploits of King Richard 1st of England, (and much of France)...