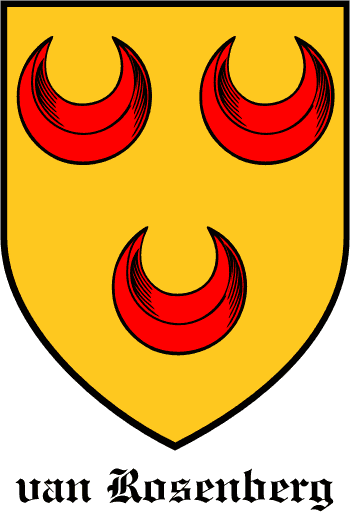 Get this crest printed on...
ROSENBERG Family History
In its basic form as 'Rose' this very old German surname is one of the very first on record. As a compound with two or more elements it is what is known as "ornamental", in that whilst it translates literally as one who resided by a place or area of roses, this was not a factual situation. Many early German surnames of the medieval period and later, were often based upon mythical situations, if one was to have a surname, why not a nice one! There are a wide range of 'Rose' surnames which follow this pattern such as Rosegren (Rose branch), Rosengart (Rose garden), Rosenblum or Rosenbloom (rose flower) being just a few examples of the genre...