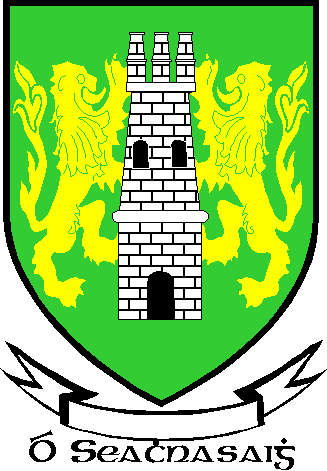 Get this crest printed on...
SHAUGHNESSY Family History
Recorded as O'Shaughnessy and occasionally Shaughnessy, without the Gaelic prefix, this is a famous Irish surname. Its precise meaning is uncertain, but it has a special significance in a land where Christianity has such a hold. The O'Shaunghnessy clan are believed to be the direct descendants of the last pagan king of all Ireland, King Daithi, in the 10th century a.d. Certainly the clan were the most prominent sect in that part of the country known in ancient times as Ui Fiachra Aidhne, now County Galway, and it is said that they defeated their kinsmen the O'Cahills and the O'Clery's, to be the chiefs of the region...