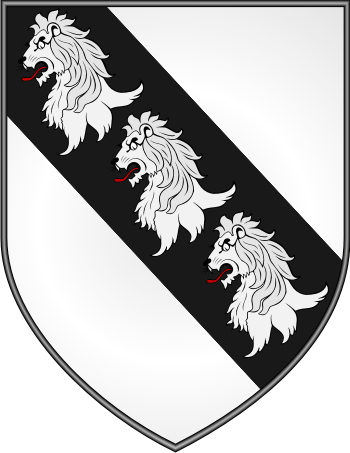 Get this crest printed on...
SHELLEY Family History
This surname can be either English or Irish. When English it is of locational origin from any of the various places so called, for example Shelley in Essex, Suffolk, and West Riding of Yorkshire. These are recorded respectively as Senleia, Sceueleia and Sciuelei in the Domesday Book of 1086. The name, in all cases, derives from the Olde English pre 7th Century "scylf" meaning literally a shelf cut out of the hillside, plus "leah", an enclosure or wood, hence. The Irish surname is recorded in the spellings of O' Shelley and Shelley in Munster and as Shally in Connacht, with the much rarer forms of Shaloe, Shalloe, Shallow, and Shalloo, being recorded in Counties Clare and Tipperary, although these counties are far apart...