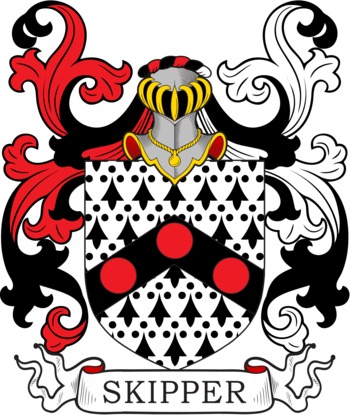 Get this crest printed on...
SKIPPER Family History
This unusual surname is of early medieval English origin, and is an occupational name for a basket-maker, deriving from the Middle English "skipp(e), skepp(e)", basket, hamper, ultimately from the Old Norse "skeppa", with the addition of the agent suffix "er" (one who does or works with). Job descriptive surnames originally denoted the actual occupation of the namebearer, and later became hereditary. The surname first appears on record in the early part of the 13th Century (see below). One Walter le Skeppere was noted in "Middle English Surnames of Occupation" for Lincolnshire, dated 1281.