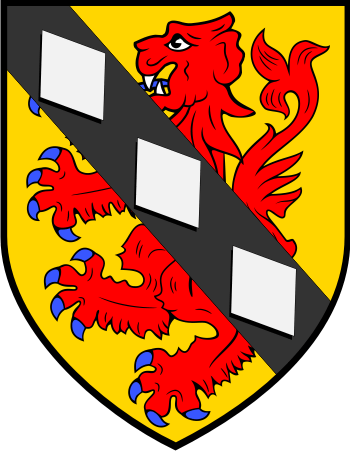 Get this crest printed on...
SPENCE Family History
This very interesting name is of early medieval Anglo-Scottish origins. Introduced by the Norman French after the Invasion of England in 1066, it was a metonymic occupational surname for someone who was originally in charge of the pantry of a great house or monastery. The term derives from the pre 10th century Old French word "despense", from the Latin "dispendere", meaning to weigh out or dispense. In Chaucer's "Canterbury Tales", the glutton in the Sumner's Tale is described as being "all vinolent as botel in the spense". The modern surname can be found as Spence, Spencer, and the Scottish form Spens, Spenser and Despenser...