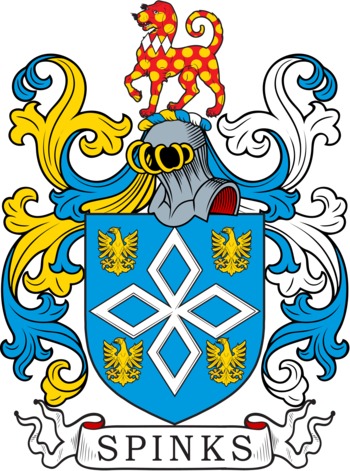 Get this crest printed on...
SPINKS Family History
This interesting surname is English. Recorded in several forms including Spink, Spinks, Spincke, Sphinx, and Spincks, it derives from the medieval word "spink" meaning a chaffinch. As such it was originally given as a nickname to one who was thought to have borne a fancied resemblance to the colourful if noisy bird, or more likely as a metronymic to a professional singer, one with an attractive singing voice. The surname is first recorded in the early half of the 12th Century, (see below), making it one of the very first of all surnames to be recorded.