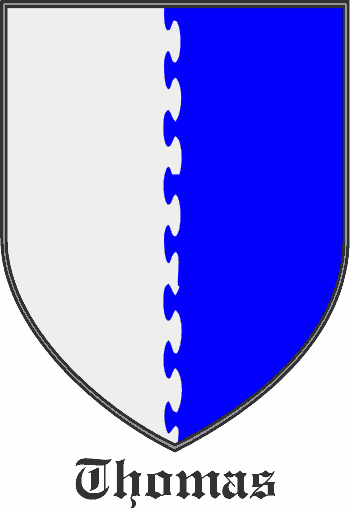 Get this crest printed on...
THOMAS Family History
Recorded in over two hundred spelling forms ranging from the British Tomas and Thomas, the Italian Tommasi and Toma, the German Thom, Thomas, Thoma, Thumm, and Thome, the Slavonic Tomaschek, the Russian Fominov, the Belorussian Tomich and Khomich, the Swedish Thomasson, and many, many, others, the origin is Aramaic. The translation being 'the twin', as in twin- brother, and it was born by St. Thomas, one of the early Christian disciples. The name was relatively popular throughout the Christian world, but as a priest's name only, in the period before the religious revival and the Crusades to free the Holy Land in the 11th and 12th centuries...