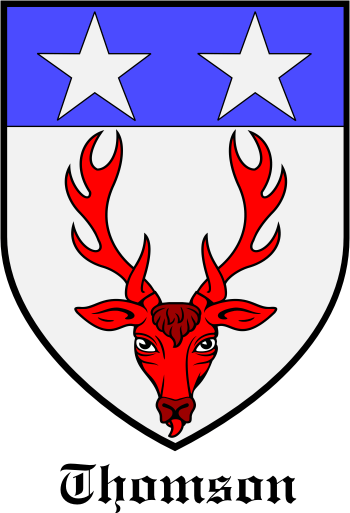 Get this crest printed on...
THOMSON Family History
This famous surname is regarded as being of "Crusader" origins, and found in every European country. That is to say it is a name associated with the Christian Faith, and one whose popularity followed the twelve Crusades by the knights of St John, under the command of various European kings in particular Richard, Coeur de Lyon, of England, to free the Holy Land from the Muslim. All the Crusades were unusuccessful, but it was not for want of gallantry, on either side. Returning knights, as a reminder of their efforts, gave their children names associated with the Bible. One of the most popular was Thomas...