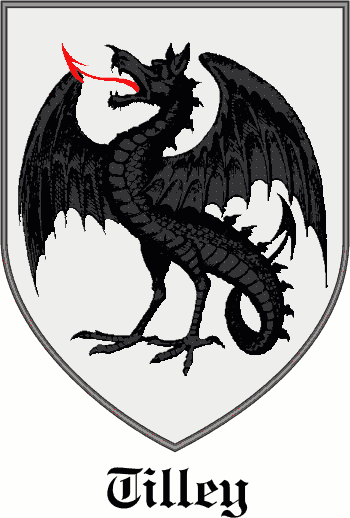 Get this crest printed on...
TILLEY Family History
Recorded as Tilly and Tilley, this unusual English medieval surname has four possible and well-documented origins, any one of which is applicable to modern-day namebearers. The first of these is locational and French. Introduced by the Normans after the Conquest of 1066, it may be from any of the various places in Northern France called Tilly, with the first recorded instance of the surname being from Normandy, as shown below. The second source is also locational but this time English and from the village of Tilley in Shropshire. In this case the deriavtion is from the Olde English pre 7th century word "telge", meaning a branch or bough and "leah", wood or clearing...