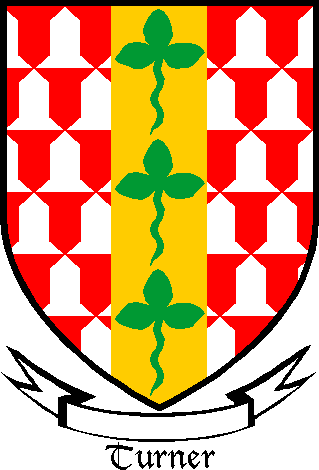 Get this crest printed on...
TURNER Family History
Recorded in several spellings including Turner, Turnor, Thurner, Tourner and Tournor, this is one of the great British surnames. With over fifty entries in the Dictionary of National Biography, it perhaps surprisingly it has at least three possible origins. Firstly, it may be an occupational name for a maker of small objects of wood, metal, or bone by turning on a lather, deriving from the Anglo-Norman French word "torner". Secondly, it may be a nickname for a fast runner, from the Middle English elements "turnen" to turn, plus the fusing of "hare" a hare. Thirdly, it may be occupational for an official in charge of a tournament, deriving from the Old French word "tornei"...