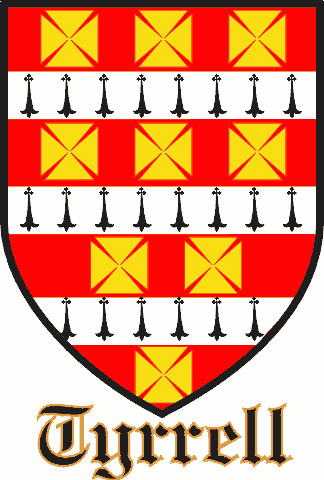 Get this crest printed on...
TYRRELL Family History
Recorded in the spellings of Turle, Turrill, Terrell, Tyrrell, Tirrell, Terrell, and possibly others, this is an English surname. It is however of either pre 8th century Danish-Viking or Old French origins. It is believed to derive from the Old Danish female personal name "Thorold", which was very popular in 11th Century England. The personal name was recorded in the Domesday Book for the county of Suffolk in 1086. It is possible that for some nameholders the derivation may be from the Old French "Tirel", thought to be a Norman nickname for a stubborn person! Tirel was a word used to describe an animal which pulled at the reins...