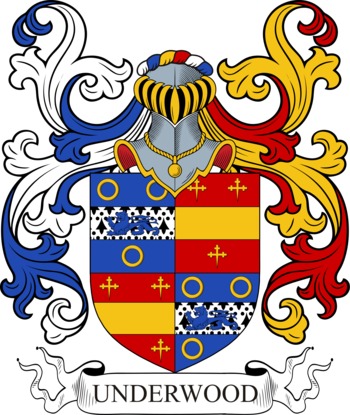 Get this crest printed on...
UNDERWOOD Family History
This name is of English and Scottish topographic origin, deriving from the Olde English "under" a preposition meaning "under" or "below", plus "wuda", a wood. The name was originally given to one dwelling at the foot of a wood or literally "below the trees of a forest". The name may also be locational from three places named with these elements i.e., Underwood in Derbyshire, Nottinghamshire and in the parish of Symington, Ayrshire. The surname is first recorded in the latter half of the 12th Century (see below).