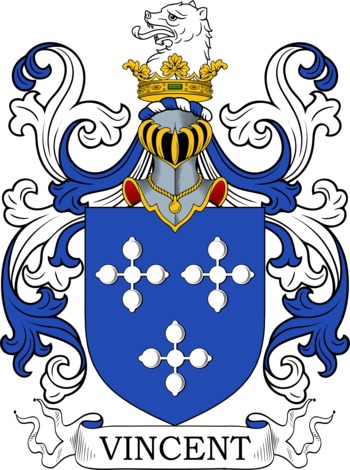 Get this crest printed on...
VINCENT Family History
This fine name, with variant spellings Vincett, Vinsen, Vinson, and Vinsun , derives from the Latin "Vincentius", a personal name of victory from "vincere", to conquer. The popularity of the name in medieval Europe was partly due to the veneration in which the 3rd Century Spanish Martyr, St. Vincent, was held. In medieval England, Vincent occurs in documents from 1200 onwards, usually in the Latinized form "Vincencius" as in the 1206, Curia Regis Rolls of Norfolk. One Vincentius Filius (son of) Wuluiet, witness, was noted in the 1222, Assize Court Rolls of Warwickshire.