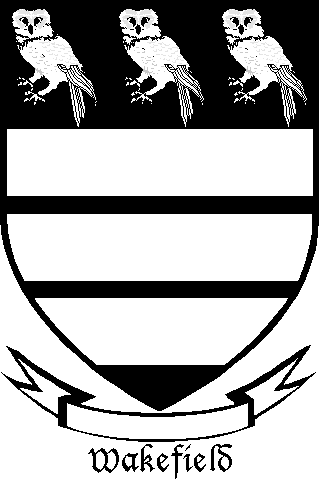 Get this crest printed on...
WAKEFIELD Family History
This historic name is of Anglo-Saxon origin, and is a locational surname from the city of Wakefield in West Yorkshire, and perhaps also from a place of the same name in Northamptonshire, near Stony Stratford. The place in Yorkshire is recorded as "Wachefeld" in the Domesday Book of 1086, and as "Wakefeld" in the 1219 Feet of Fines, while the place in Northamptonshire appears as "Wacafeld" in the Domesday Book. Both placenames share the same meaning and derivation, which is "the festival field", derived from the Olde English pre 7th Century "wacu", vigil, festival, wake, with "feld", pasture, open country. The name was thus "patch of open land where a fair was held, or where wake-plays were given"...