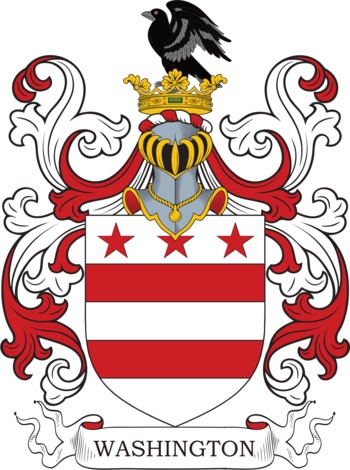 Get this crest printed on...
WASHINGTON Family History
This famous surname is of Olde English and Anglo-Saxon pre 7th century origins. It is locational, and usually descends from the town of Washington in County Durham or occasionally from the similarly named village in the county of West Sussex. Both places are recorded in the 1086 Domesday Book, and according to the late Professor Ekwall they both translate as " the settlement of the Wassa people". The word 'wassa' itself means 'hunting'and this suggests logically that in both cases the meaning is "the hunting lodge" or similar.