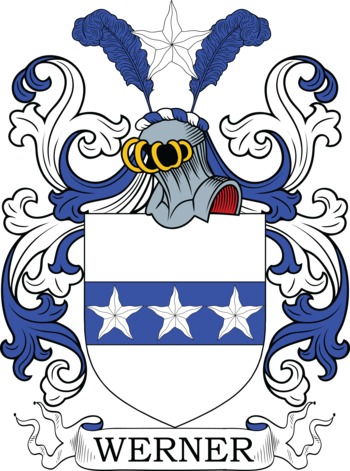 Get this crest printed on...
WERNER Family History
Recorded in many forms including the English Warner, the German Werner and Wernher, and the French Garnier and Guernier, this most interesting surname has two possible derivations. Firstly, it may be of Old German origin, derived from a personal name composed of the elements "warin", meaning guard and "heri or hari", an army. This name was 'adopted' by the Norman-French, who introduced it into England after the Conquest of 1066. Secondly, the surname may be a contracted form of "Warrener", a topographical name for someone who lived by a gamepark; or an occupational name for someone employed in one.