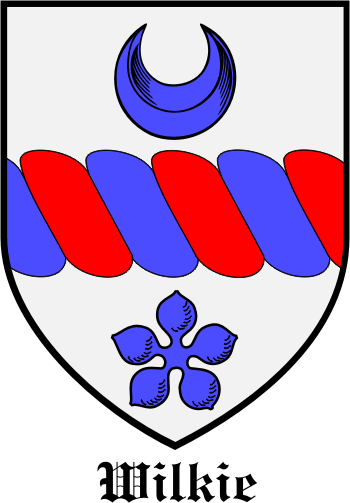 Get this crest printed on...
WILKIE Family History
This surname is a distinctively Scottish double diminutive of the male given name William, itself coming from "Wilhelm", the Norman form of an Old French personal name composed of the Germanic elements "wil", will, desire, and "helm", helmet, protection. Introduced into England by the Normans at the time of the Conquest, William soon became the most popular given name in England, mainly, no doubt in honour of the Conqueror himself. It subsequently generated a wide variety of diminutive and pet forms including: Will, Wilkin, Wilkes, Willet and Willmot. A family of the surname Wilkie was seated at Rathobyres in Midlothian from the beginning of the 14th Century...