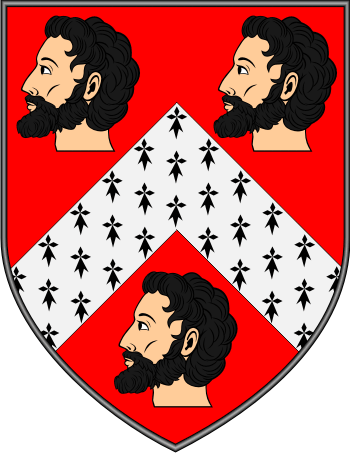 Get this crest printed on...
WILLIAMS Family History
Recorded in various spellings including William, Williams, and Williamson, this is a surname which can be of English, Scottish, Irish, and Welsh origins. Wherever found it is ultimately Germanic, and was introduced into England and Scotland around the time of the Norman Conquest of 1066. Carried by four English kings, it derives from the personal name "Wilhelm" composed of the elements "wil", meaning "of strong mind", and "helm", translating literally as helmet, but in this context meaning "protection". As a patronymic the short form of "s", meaning "son of", is often added, although the name is popular particularly in Scotland in its long style of Williamson...