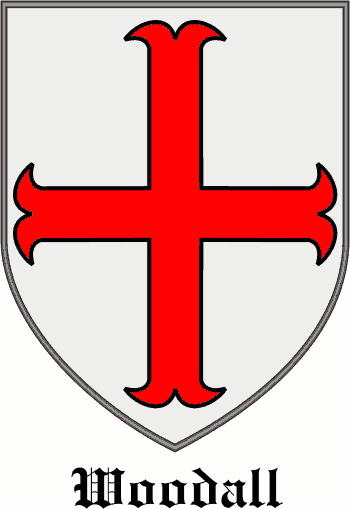 Get this crest printed on...
WOODALL Family History
This name is of locational origin from any of the various places called Woodhall, for example, Woodhall in Hertfordshire, Lincolnshire and Yorkshire, also in East Lothian and Dumfriesshire. The name derives from the Old English pre 7th Century "wuda", a wood, plus "hall", a hall - usually referring to a hall for a forest court. The second element, in some instances, may be the Old English "hale", meaning a secret place, nook or recess. The surname is first recorded towards the end of the 12th Century (see below). Jordan de la Wodehalle and Adam de Wodhal appear in Yorkshire County Records in 1265 and 1379 respectively...