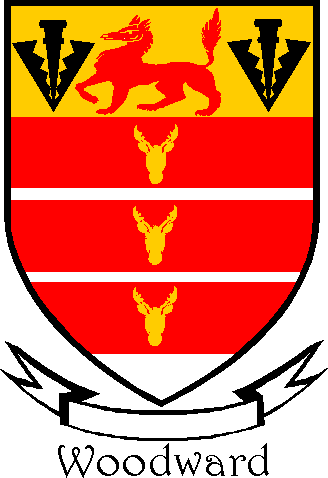 Get this crest printed on...
WOODWARD Family History
This interesting surname is of Anglo-Saxon origin, and comes from a medieval occupational name for a forester (which has formed another well known surname), a man employed to look after the trees and the game in the forest. This was a very important and well respected profession, since the woods and the game animals therein were usually preserved against poachers and were solely for the use and enjoyment of the king or the local lord of the manor. The "New Forest" in Hampshire is a prime example of such a protected area and the punishment for infringement was usually death. The derivation of the name is from the Olde English pre 7th Century "wudu", wood, and "weard" guardian or protector...