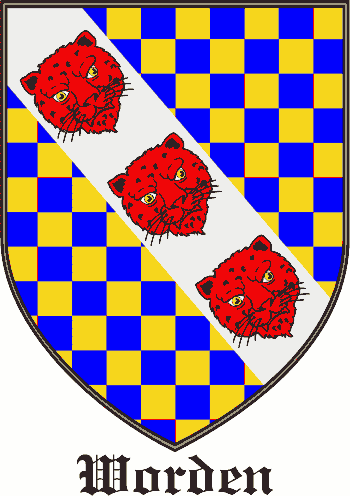 Get this crest printed on...
WORDEN Family History
Recorded as Warden and Worden, this long-established surname has two distinct origins, each with its own history and derivation. Firstly, it may have originated as an occupational name for a watchman or guard, deriving from the Norman French word "wardein", one who guards. The surname from this source has the distinction of being first recorded in the Domesday Book (see below). Other early recordings include: Walter Wardein (Oxfordshire, 1273), and John le Wardeyn (Cambridgeshire, 1289). Job-descriptive surnames originally denoted the actual occupation of the namebearer, and later became hereditary. The second possibility is locational from any of the various places called Warden in England...