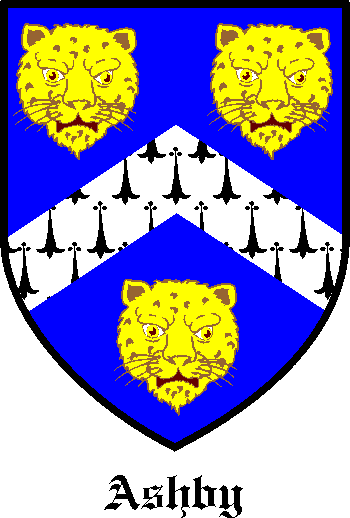 Get this crest printed on...
Ashby Family History
This is a locational name which derives from one of the several places in England called Ashby or from residence at a farm (byr) amongst ash trees or owned by one called "Ash". In this case "Ash" is a personal name which like "byr" or "by" is of Norse-Viking origins, from the pre 9th Century period. The name is frequently found in the Lincolnshire, Leicestershire and East Midlands region, an area which was long under Norse influence. In the modern idiom the name has four variant spellings; Ashby, Ashbe, Ashbee, and Ashbey. One group of Ashby's trace their ancestry back to William de Ashby (1240 - 1299) Lord of the Manor of Ashby Magna, Leicester, whilst George Ashby (circa 1475) was Clerk to King Henry VI...